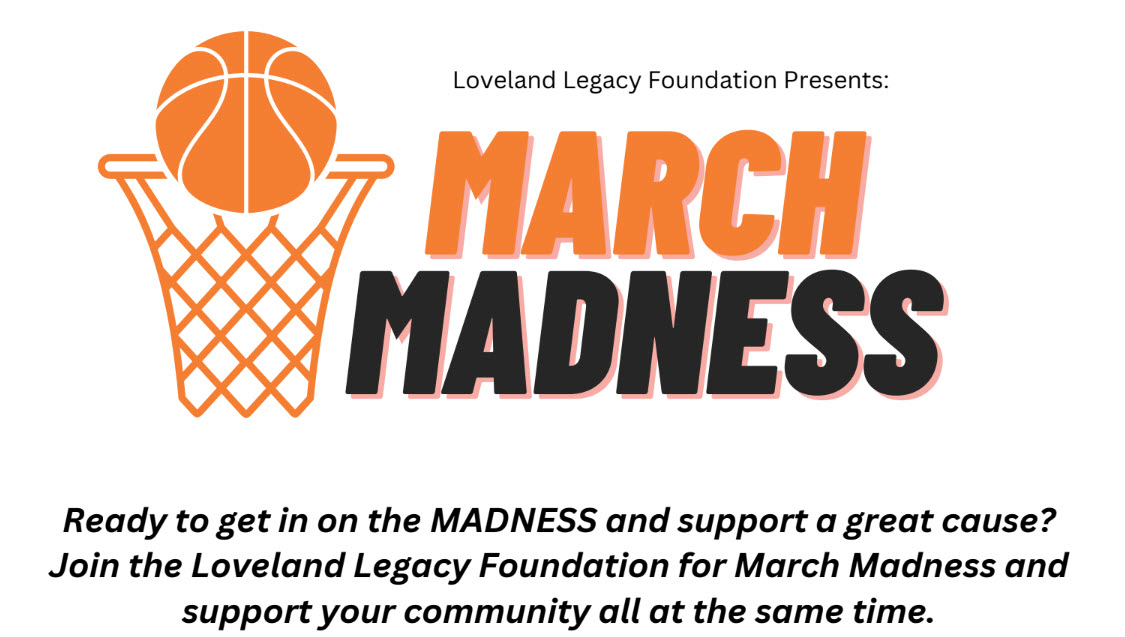 HOW TO PLAY
1. Go to www.Lovelandlegacyfoundation.org and click the March Madness button.
2. Pay your entrance fee of $25 and on your receipt you will receive the group Password.
3. Go to https://fantasy.espn.com/tournament-challenge-bracket/2023/en/ or within ESPN March Madness search: LovelandLegacyFoundation
4. Enter Password from your receipt and follow instructions to fill out your bracket.
5. All brackets must be filled out prior to the Round of 64 beginning March 16th
6. Invite your friends to play! Follow along and enjoy the tournament!
ESPN will track and score all entrants and prizes will be awarded to the top 3 brackets.
Winners will be notified immediately after the tournament concludes.
Payouts are the following: 1st place: 25%. 2nd place: 15%. 3rd place: 10%.
The balance, 50%, goes directly to the Loveland Legacy Foundation with 100% of that going
back into the community!