The Loveland Legacy Foundation is a 501(c) (3) non-profit organization with its purpose is to improve the community of Loveland, OH. The organization was created out of the generosity of members of the Loveland community and businesses that responded to the fire that devastated the downtown area. The affected business owners who received this financial support, in turn, agreed to start this foundation to "pay it forward" and provide a resource that leaves a lasting legacy in the community. The organization will represent a wide variety of ideas, interests, initiatives and needs identified by those engaged who have united in a common purpose – the betterment of Loveland, OH, now and in the future.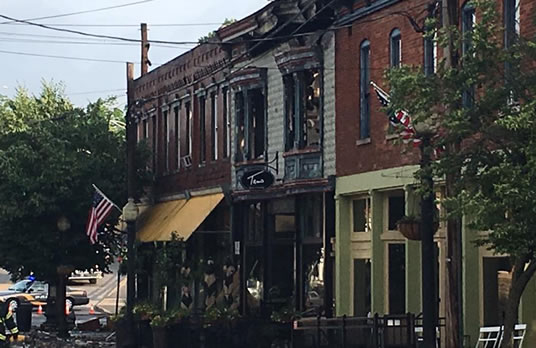 CONNECTING LOVELAND AREA RESIDENTS WITH LOVELAND COMMUNITY RESOURCES
Businesses, churches, agencies, and non-profits, including the Loveland Legacy Foundation, have come together to care for this community. Our goal is to connect critical needs of area residents with local resources that can fill those needs, especially the elderly and under-served. In addition, we are serving and helping our community to stay safe and healthy by making it feasible for those who are elderly, high-risk or sick to stay at home. People can call the Community Resource number: 513-781-6345 or check out the website which has links to resources for food, financial info and other needs.  We will continue to add resources as they are shared with us. If a need is not listed please leave a voicemail message or send an email to let us know of the need. We can't make any promises, but we will try to find a resource to meet the need.
Stay informed about our upcoming events and LLF news.