A big THANK YOU to everyone who supported our first annual Dinner en Rouge event in downtown Loveland on Saturday evening, September 7th, 2019!
THANK YOU to our sponsors:  Loveland/Symmes Community Fire Fund, Bond Home Furnishings, Trebor Electric, Little Miami River Chamber Alliance, Alley Boutique, Oasis Conference Center, Nothing Bundt Cakes, and the Hadley Family Vanguard Charitable Gift Fund. Other supporters with donations in kind were Daisy Jane, Tano Catering & Kitchen, and the Max Family.
The Loveland Legacy Foundation is a 501(c) (3) non-profit organization with its purpose is to improve the community of Loveland, OH. The organization was created out of the generosity of members of the Loveland community and businesses that responded to the fire that devastated the downtown area. The affected business owners who received this financial support, in turn, agreed to start this foundation to "pay it forward" and provide a resource that leaves a lasting legacy in the community. The organization will represent a wide variety of ideas, interests, initiatives and needs identified by those engaged who have united in a common purpose – the betterment of Loveland, OH, now and in the future.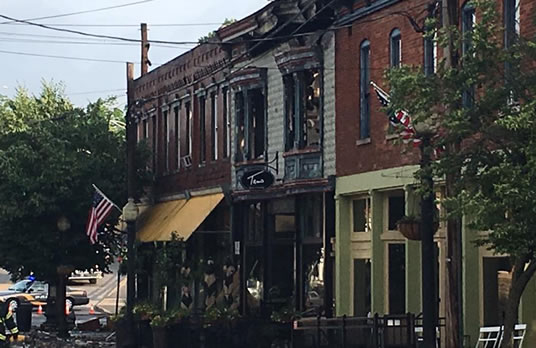 SUBSCRIBE TO OUR EMAIL LIST